Wearing floral perfumes adds an elegant touch to your overall style. The floral scents' classy, diverse, enchanting fragrance offers an instant pick-me-up feeling. Moreover, floral aromas boost your spirits with a sense of optimism, youthfulness, and femininity.
Here are the top 10 floral perfumes with irresistible feminine fragrances you will surely adore.
10

Gucci Flora Gorgeous Gardenia Eau de Parfum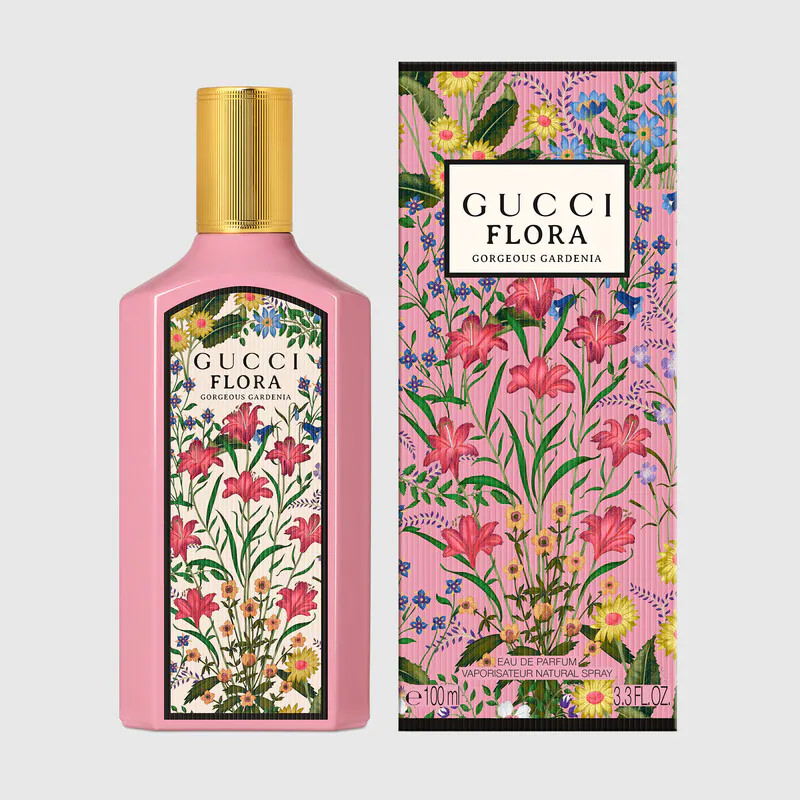 Gucci Flora Gorgeous Gardenia Eau de Parfum is a Floral fragrance for women launched by Gucci in 2021. Created by Honorine Blanc and Alberto Morillas, this fruity floral scent features the mystical White Gardenia note mixed with solar Jasmine Grandiflorum Absolute.
Its top notes of red berries and pear, along with heart notes of gardenia, make it a memorable and unique fragrance. The pear blossoms and jasmine, combined with a hint of brown sugar, provide a delicately sweet floral aroma.
9

Dolce by Dolce& Gabbana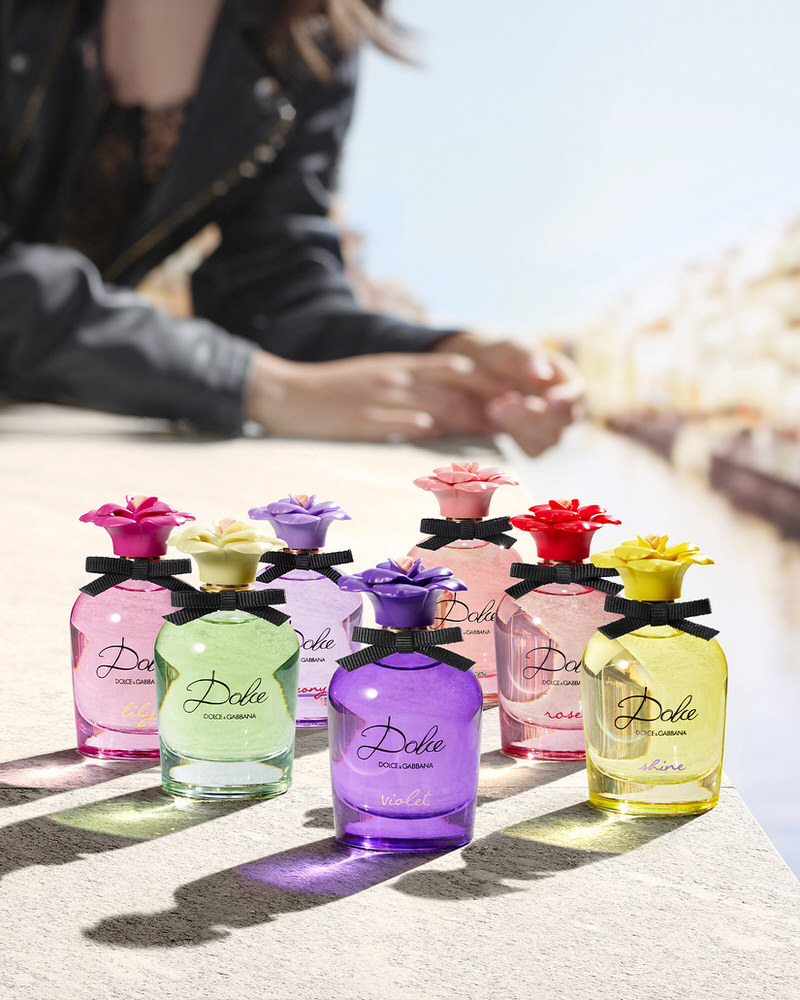 In 2014, Dolce & Gabbana introduced their renowned floral scent, "Dolice." This fragrance stands out as the first to incorporate the exquisite white amaryllis flower, exclusively found in South Africa's Fynbos region. The floral aroma always invokes our interest in the constant quest for new floral scents.
The infusion of neroli leaves, white water lily, and papaya flower evokes a gentle sense of freshness and femininity. The floral fragrance embodies the emotional and sensual journey of the fashion duo through their Sicilian roots.
See Also:
Flowers are truly a feast to eyes. In addition, flowers can also add positivity to the surrounding...
Nature
8

Idôle by Lancôme

Idôle by Lancôme has a lovely and sophisticated scent that often prompts people to ask, "What are you wearing?" You'll notice the refreshing bergamot and fresh pear notes upon the first spray. The delicate floral aroma is soft and refined, featuring heart notes of Indian jasmine and Turkish rose and base notes with musk and vanilla.

This floral fragrance is perfect for wearing all day long. This luxury brand, founded in 1935 by visionary perfumer Armand Petitjean, is well-known for its effectiveness, innovation, and French elegance.
7

Jimmy Choo L'Eau Eau De Toilette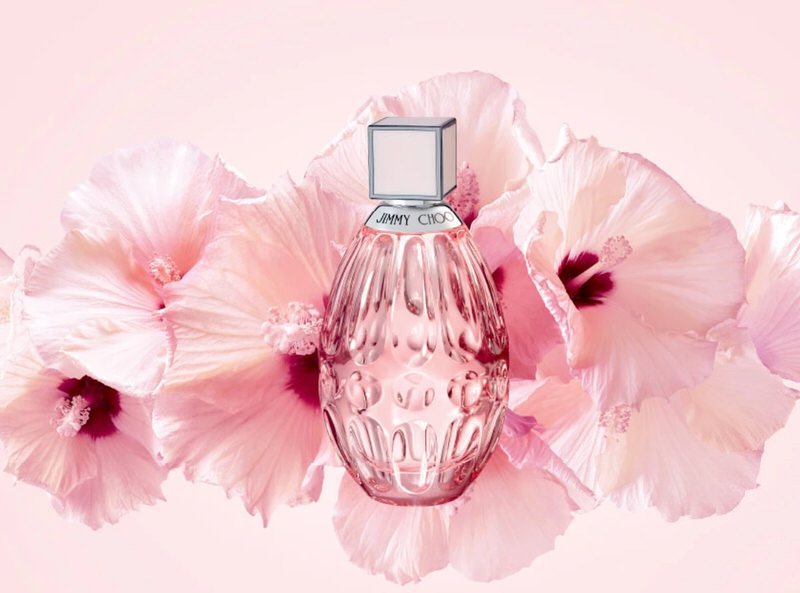 If you're looking for a fragrance that exudes confidence and femininity, you might want to try Jimmy Choo L'Eau Eau De Toilette. This scent is a beautiful blend of floral, musky, and fresh notes, creating a symphony for the senses.
The top notes of bergamot and hibiscus flower blend perfectly with sweet nectarine, peach, and floral peony at the heart notes. The musk and cedarwood base notes will enchant you by adding a touch of natural wonder.
6

Coach Floral Eau De Parfum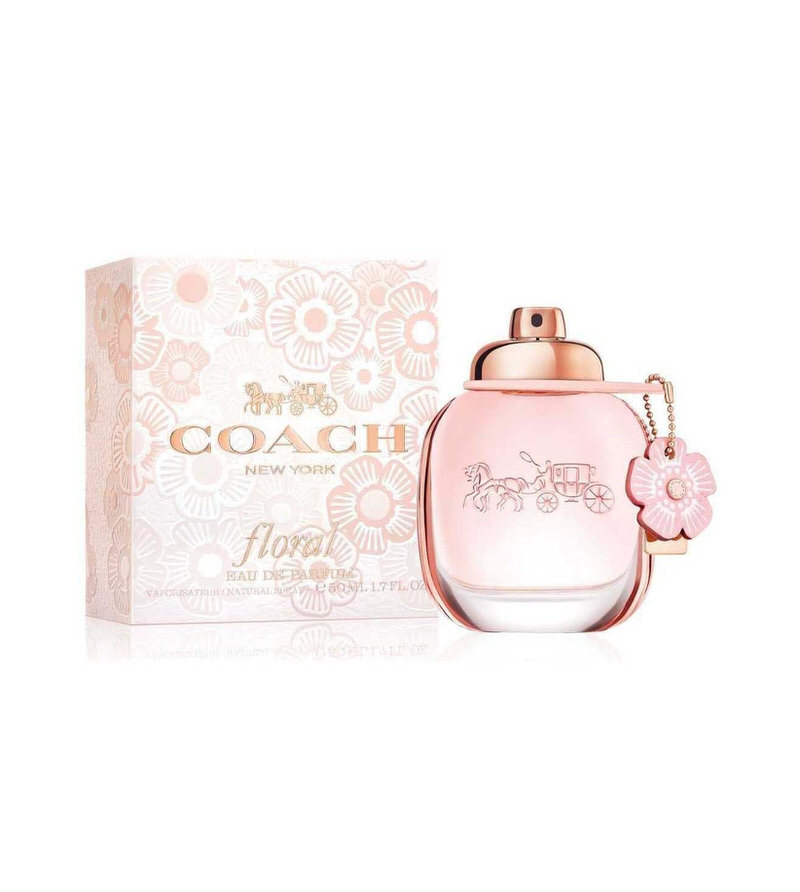 Coach Floral Eau The Parfum is a Floral musky fragrance made exclusively for women by Coach. Coach's signature leather tea roses inspired a lot for creating this wonder. The creative minds behind this fantastic perfume are Nadege le Garlantezec, Shyamala Maisondieu, and Natalie Gracia-Cetto.
Since its launch in 2018, it has become a top-selling floral fragrance due to its perfect blend of Tea Roses, Gardenia, Pink Peppercorn, Jasmine, Pineapple Sorbet, Citrus Coeur, and Peony. Upon opening the perfume, you feel a splash of citrus coeur and a hint of sparkling pink pepper, accompanied by a refreshing pineapple sorbet aroma.
5

Lady Million by Paco Rabanne 
Lady Million by Paco Rabanne has a seducing fragrance that stands out from other floral scents. It has a captivating aroma that exudes luxury, even if you don't have a million dollars to spend. Anne Flipo, Beatrice Piquet, Bruno Jovanovic, and Dominique Ropion created Lady Million and launched it in 2010.
The top notes of fresh and vibrant neroli, raspberry ripple, and bitter orange give an adventurous feel, while the heart notes of jasmine intensify their aroma on the skin. These floral notes blend perfectly with patchouli and sweet honey, offering an elite fragrance.
An Email A Day
Keeps Boring Away
Grab our Newsletter.
Never miss a list from TMW.
4

Flowerbomb by Viktor & Rolf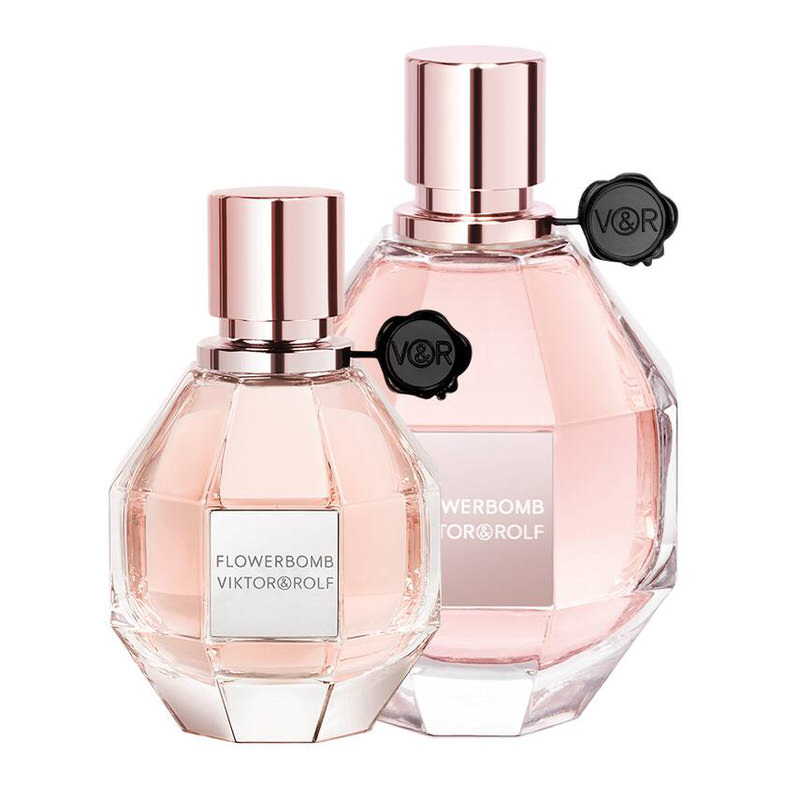 Experience the enchanting floral bouquet of 1000 flowers with Flowerbomb by Viktor&Rolf. This addictive and seductive fragrance will transport you to a secret world of flower gardens. Being an addictive and seducing fragrance, it offers you some precious moments.
Floral top notes of the powerful freesia accord intertwined with the addictive Scent of patchouli oil will surely lift your senses, while the sambac jasmine rose accord will enchant you. Exotic patchouli in the base notes is also essential to this floral fragrance.
3

Miss Dior by Dior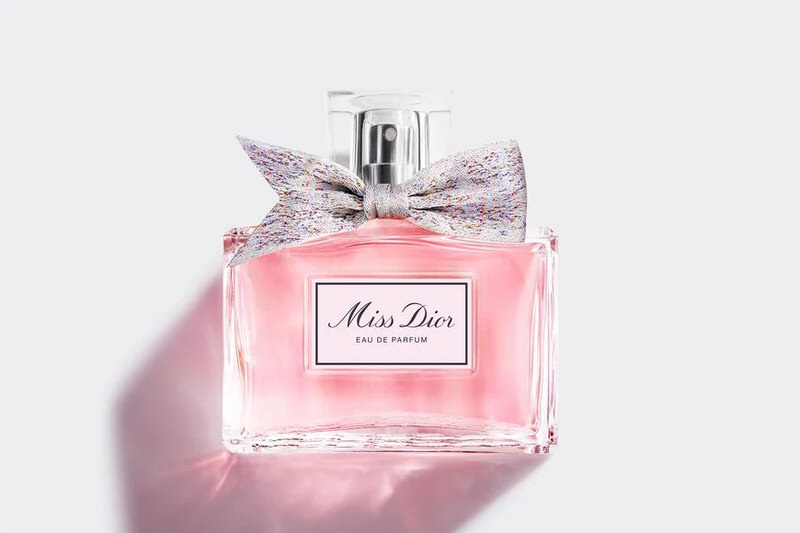 Miss Dior is a fragrance exclusively made for women that add enchanting colors of love to their lives. It portrays happiness, excitement, love, and confidence, just like a bouquet of beautiful and colorful flowers. The fragrance blends all your favorite scents, creating a mysterious floral aroma that invites you to a whole new world.
Miss Dior features honeyed and peppery top notes of Centifolia Roses with a creamy velvet heart note. It also incorporates fresh Lily-of-the-Valley notes, powdery Iris notes, and an apricot-tinged Peony accord, creating a unique floral scent to draw your attention.
2

Voce Viva by Valentino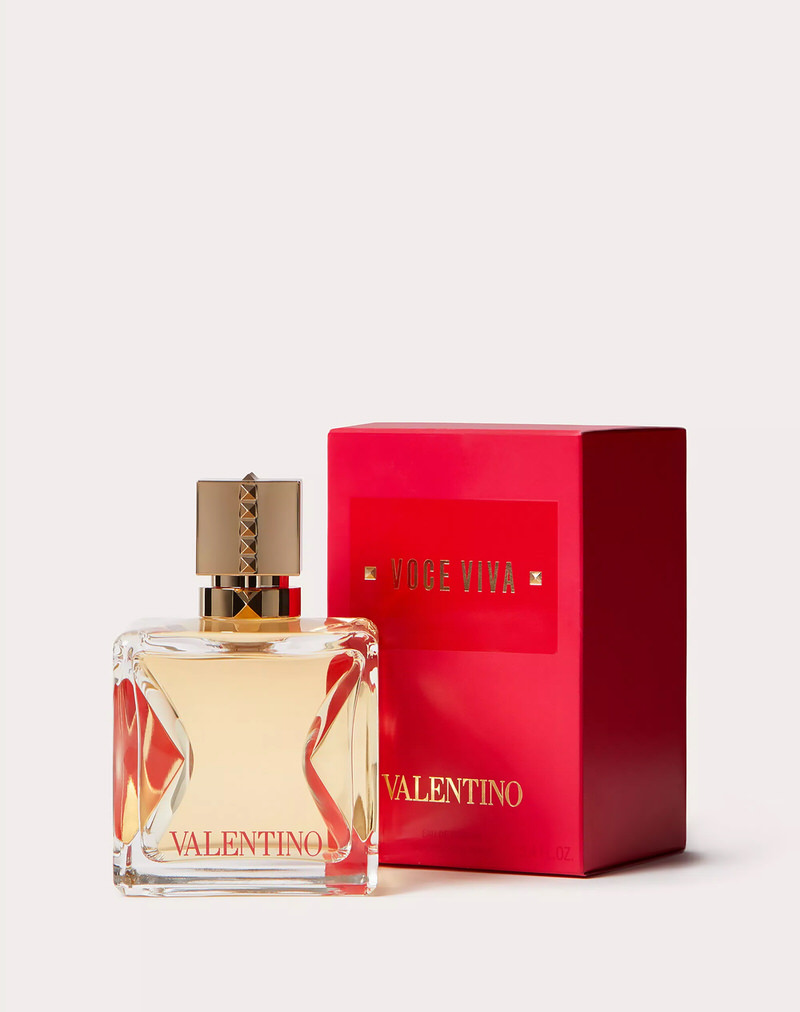 Valentino introduced a new fragrance for women in 2020 called Voce Viva. This floral musky scent has a captivating aroma that boosts your confidence.  Like its global ambassador, Lady Gaga, Voce Viva is a star among women.
A sweet and juicy mandarin orange softens the opening notes of sparkling Italian Bergamot. The middle notes are Gardenia and Orange Blossom, while the base notes include Vanilla, Musk, Tonka Bean, Oakmoss, and Sandalwood. The cool Note of crystal moss accord and vanilla perfume perfectly blend with the other scents.
Related Articles
Are you confused about the selection of most fragrant roses to grow in your garden? Well, roses are...
Nature
The wedding flowers symbolize true love, faith, purity and strength of relations. The...
Lifestyle
Which is the ugliest flower in the world? This question may seem very tough to answer. Because...
Nature
1

Gucci Bloom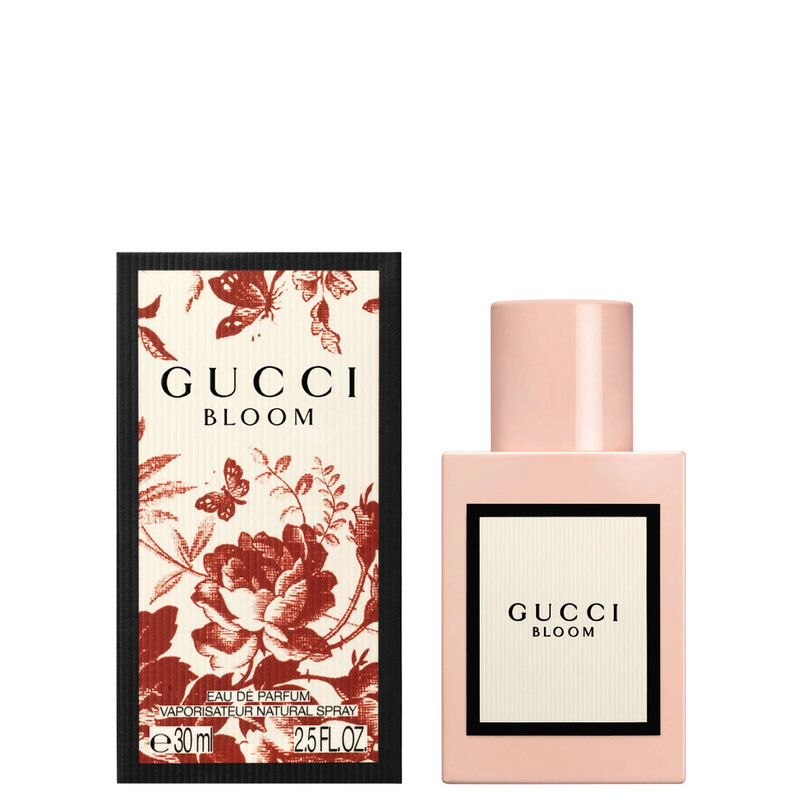 Being the epitome of floral fragrance, Gucci Bloom offers a delightful floral scent of a blooming garden. Natural ingredients like tuberose and Indian jasmine, give the fragrance a soft and expressive touch.
Gucci Bloom has a unique fragrance since it incorporates the Rangoon creeper, a flower native to southern India, for the first time in perfumery. This flower changes color from white to red as it blossoms and has a powdery floral scent. This scent celebrates women's vitality, authenticity, and diversity in a natural and expressive way.