Wildlife is a crucial component in maintaining the natural balance of the ecosystem. It is essential for preserving ecological, recreational, and aesthetic values. Moreover, visiting wildlife destinations provides a remarkable experience and an opportunity to witness the beauty of animal life. Here are the top 9 most amazing wildlife destinations in the world.
9

Sea of Cortez, Mexico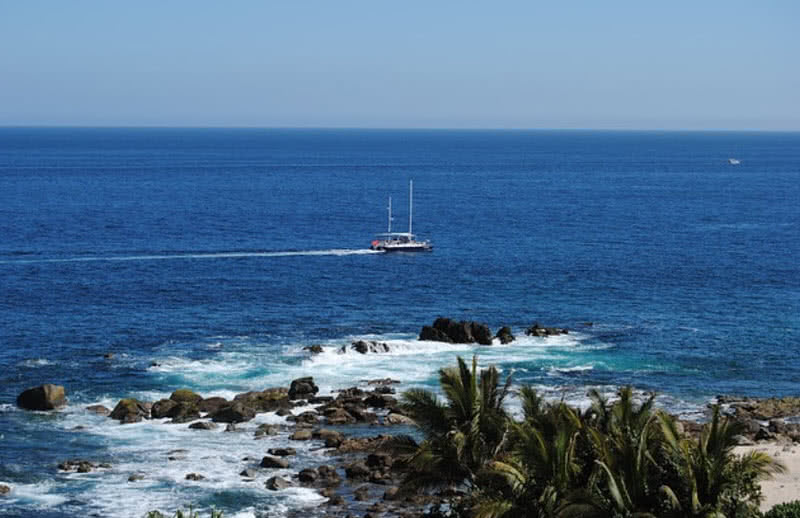 The Sea of Cortez, also known as the Gulf of California, is located in southern California, near Baja. Recognized as one of UNESCO's World Heritage sites, this area is where you can get up close with marine life. The Sea of Cortez is home to a third of the world's whale species and other rare animals.
Kayaking and snorkeling are popular activities in the region. You might even encounter big grey whales, which is an amazing experience. The area is also home to many brilliant damselfish and king angel fish. You can also witness five rare species of sea turtles up close. Californian sea lions and rare bird species like frigate birds also live there.
8

Churchill, Manitoba, Canada
Churchill is one of the richest wildlife destinations in the world, located in Manitoba, Canada. The remote coastline of Northern Manitoba is famous for its diverse wildlife and stunning landscapes, and it attracts many travelers and photographers from around the globe. You can get to Churchill by air or rail, and the best time to visit Manitoba is often in June.
The beautiful beluga whales are the main attraction of this wildlife destination. During the summer, the Churchill River hosts the world's largest concentration of these marine mammals. Tourists also visit to see polar bears in the summer season. Along with almost 250 bird species, you can spot thousands of snowy owls and geese. If you're looking for a unique experience, you can also go scuba diving.
See Also:
Extreme heat, fierce winds, little vegetation and water are probably the things comes to your mind...
Nature
7

Jim Corbett National Park, India
Jim Corbett National Park, located in the beautiful valley of Uttarakhand, is India's first and finest national park. The park is home to extinct species of tigers that are rare to see anywhere else in the world. Hence, it is famous for its Project Tiger initiative, launched in 1973. The park is an ideal destination for wildlife holidays and is considered the best tiger reserve in India for wildlife tourism.
Visitors can enjoy an overnight stay in Jim Corbett National Park with the support of experienced guides. The park boasts over 50 species of mammals, 580 bird species, and 25 reptile species. You can also catch a rare glimpse of leopards and sloth bears. Additionally, visitors may also encounter herds of elephants and several crocodiles.
6

Corcovado National Park, Costa Rica
Corcovado National Park, located in a remote area of the Osa Peninsula in Costa Rica, is the world's most biologically intense wildlife destination. It is home to many rare species of animals and birds, making it a popular destination for visitors looking to explore diverse wildlife. Visitors can take independent and guided tours in the park and observe all four species of monkeys, including the beautiful and rare Scarlet Macaw bird.
Additionally, the park boasts a healthy population of Baird's tapir, a threatened species, and the nearly mythic harpy eagle in the canopy. Visitors can also find a deep population of bull sharks, Jaguars, and American crocodiles. The park is also a natural habitat for over 200 species of birds and 100 types of butterflies.
5

Serengeti, Tanzania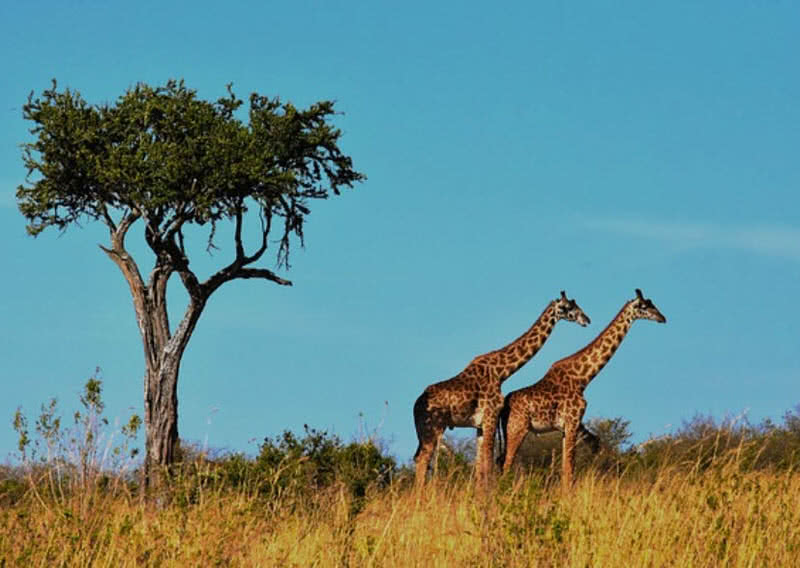 Serengeti National Park offers a wildlife safari experience to stay with you forever. It is the perfect place to behold the beauty of the African wilderness in Tanzania. This national park, the oldest in Tanzania, covers an area of almost 5700 square miles. The park's most notable attractions are the golden-maned lions and leopards.
As the home of the Great Migration, millions of wildebeest and zebras migrate annually between the Serengeti and Kenya's Masai Mara in search of better feeding grounds. The park is also home to rare species of gaudy agama lizards, cheetahs, almost 500 different bird species, and crocodiles, including several black eagles and ostriches.
An Email A Day
Keeps Boring Away
Grab our Newsletter.
Never miss a list from TMW.
4

Namibia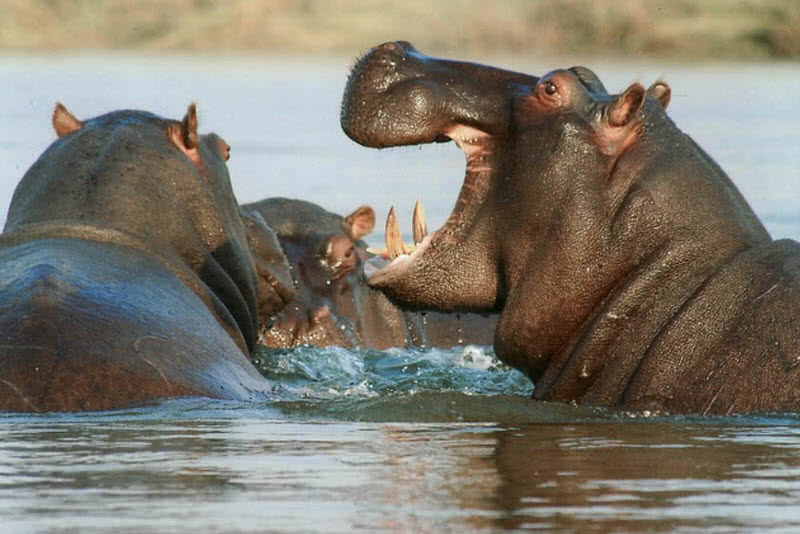 Namibia is home to diverse wildlife, with nine national parks showcasing rare and unique animal and bird species. Among these are the black rhino, one of the rarest species in the world, and the cheetah, which has the largest population in Namibia. The landscapes of Namibia are perfect for herds of springbok, zebras, and elephants, including a unique population of desert-adapted elephants that can survive for days without drinking water.
Visitors can also spot lions, leopards, buffaloes, gemsbok, giraffes, blue wildebeests, and colonies of Cape fur seals. With such a wide variety of wildlife, Namibia is a must-visit destination for nature lovers and wildlife enthusiasts.
3

Borneo
Borneo Island, the third largest island in the world, is home to various animal species. Its tropical rainforest and unique climate provide special conditions for rare species to thrive. The island is particularly famous for being home to 22 of the rarest animal species in the world, which you can't find anywhere else. The island spans 220000 square kilometers and is home to 10 primate species, 150 reptile species, and 350 bird species.
It also boasts more than 1,500 different species of plants. The unique species of trees on the island provide homes to 1,000 different varieties of insects. Furthermore, Borneo Island has significant evolutionary importance as it inspired Alfred Wallace's theories of natural selection during his travels on the island in the 19th century.
2

Amazon Basin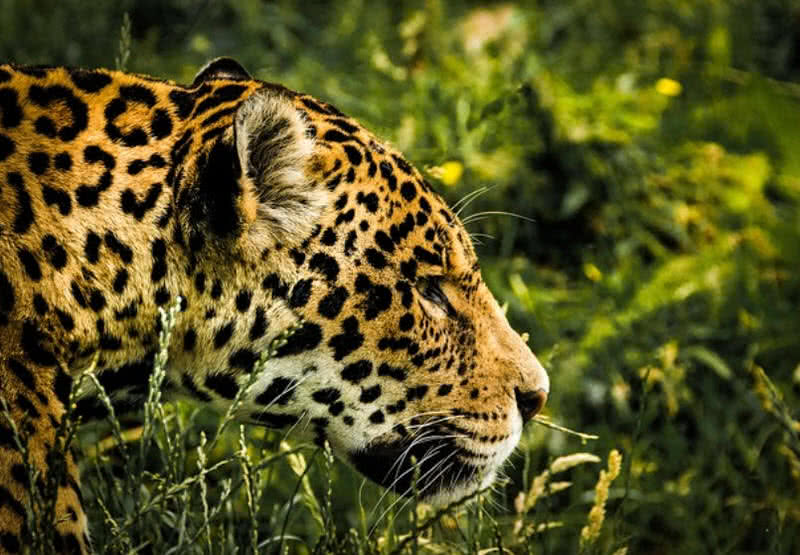 The Amazon basin, which developed from the great Amazon River, is the world's largest rainforest and river system, boasting the highest biological diversity. It spans approximately 2670000 square miles and provides a haven for many endangered species, including jaguars, pink river dolphins, and harpy eagles. You can find other unique animals, such as sloths, black spider monkeys, and poison dart frogs.
It is the oldest tropical forest in the world, with an estimated age of 100 million years, and it contains 117 different species of trees. The Amazon basin is home to nearly 14000 species of mammals, 1,500 species of birds, 2,200 species of fish, and 1,000 species of amphibians. Additionally, the region is home to 320 species of beautiful butterflies and thousands of other insects.
Related Articles
Many of our activities can change the places just like natural forces like wind or rain do. That's...
Travel
Organisms that exist in extreme environments show unique and peculiar appearances. The deep ocean is...
Nature
Do you know what are the most mysterious and unexplored places on Earth? With exceptional...
Nature
1

Galapagos Island
The Galapagos Islands, situated in the Pacific Ocean, is famous for its incredibly rare wildlife due to geographic isolation. It was on this island that Charles Darwin found inspiration for his theory of evolution. Every year, millions of tourists visit the Galapagos to experience the rich wildlife of the rarest species.
The giant tortoises within the island gave the 'Galapagos' name to this Island with the same meaning tortoise. These giant species have a long life span of 170 years. One of the most fascinating species on the island is the unusual marine iguana, the only existing marine lizard in the world. The islands are also home to the smallest penguin in the world, flightless cormorant, beautiful blue-footed boobies, rare frigate birds, and lava lizards.